[Versión en castellano más abajo]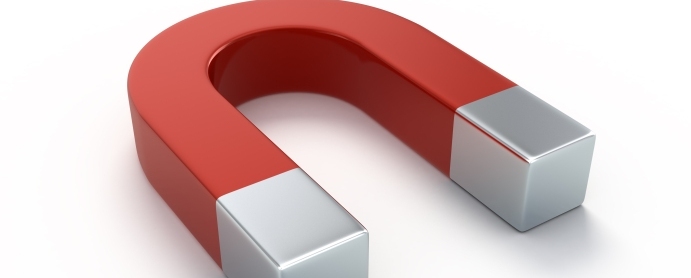 Article published in the IPMARK magazine about INBOUND MARKETING as a summary of the master class given by Javier Oliete, Director General of Neo@Ogilvy and Julio Villalobos, Marketing Director at ESADE and director of ESADE's inDIGITAL programme.
***
Inbound marketing has turned the rules of the game on their head.  Advertisers, if you can still call them that, have stopped pursuing consumers with their messages and now it is the consumer who goes after them, fuelled by their interest in a product or service that they want to know more about.  The consumer that approaches brands voluntarily, attracted by relevant content shared by specific brands on the internet, is the most valuable kind of potential client, who needs to be captured at all costs and with whom a bond of trust must be formed, so that they spread the positive message on our behalf.
This not necessarily new discipline, — the term was coined in 2005 — but one that was undoubtedly a long time coming, was the topic of discussion for Julio Villalobos, Marketing Director at Esade, and Javier Oliete, Director General of Neo@Ogilvy, in the fourth part of the M&C Trends cycle, organised by both Esade and IPMARK, held on 12th November in Madrid.
Digital Transformation
The title of the discussion was "From outbound to inbound marketing".  To explain what inbound marketing is, Villalobos began by mentioning the concept of "digital transformation": "Digital Marketing as such doesn't exist, only marketing; what has been digitalised is the environment around us and products". The transformation has been and continues to be so intense that is has changed the way in which we relate to others, how we purchase and communicate. "It is a change of era, not an era of change" said Villalobos.
And in reference to the speed at which innovation happens: "Stability nowadays is in movement.  If you stay still, the market will overtake you".
In this new setting, audiences of traditional media drop and increase solely on the internet, where the volume of information has multiplied exponentially in recent years. At the same time, marketing has been democratised and segmentation perfected in such a way that, if done correctly, advertising could be deemed to be information.
Because the key to inbound marketing is the substitution of intrusive, or push techniques, for less intrusive or pull methods.  As Villalobos explained, this means moving away from mass marketing, which pursues the client, and towards attracting the client:  "Change your perception:  it is no longer about what you're selling, but rather what I'm buying".
Four channels
Inbound marketing works on four axes: channels, content, the sales funnel and measurement.
1. The preferred channels for inbound marketing are websites, SEO, SEM, social media, blogs and, though not strictly an inbound channel, email. These channels do not substitute traditional ones which, in many cases can complement the above well. What does vary, however, is the importance that this new shift of focus gives each one.
2. Within the sales funnel, the different stages through which a consumer passes before becoming a client, are grouped: attraction, information, conversion, sales, loyalty, second and subsequent sales and recommendation (the reputation of the product or service is converted into a decisive argument).  "What inbound marketing is trying to achieve essentially is that greater numbers of people end up in the funnel and ultimately come out the other end a client".
3. The best way to attract potential clients is by offering them valuable information and content, but it's not all just about being relevant, but rather timely and offering the right information when they need it most.
4. All actions are measured with a view to improving and optimising resources.
For those who have not yet decided on whether to opt for inbound marketing, or aren't convinced of its benefits, Villalobos concluded his presentation with a statistic: "83% of searches with a view to purchasing products or services begin on the internet".
Be found
"Inspire and be found organically, without being pushy, with the right content and in the right place at the right time". The definition of inbound marketing by Javier Oliete, director general of Neo@Ogilvy.
The first requirement for being found is knowing who our ideal consumer is, what they need and expects from us. Once we know this, we are more able to be relevant, give the information they need and offer the best possible experience. "All businesses need to have a transactional character, not only in relation to sales, but the exchange of information, because if not, the opportunity to get to know your clients is lost", states Oliete. For this, digital methods, or more concretely, inbound marketing, is the perfect tool as it acts as a means of communication but also of sales and relationship building.
In response to the question "how is it done?", Oliete responds that the essence of business is the same: it is all about capturing clients, selling and creating a bond, which in inbound marketing is directly translated as research, attract and convert.
Research to know your consumer better and give them the information they need at all times. "It is very useful to describe our consumer, give them a face and represent their way of life so that our messages and content are targeted at real people, in the most natural way possible", Oliete recommends. This also applies to using the language they best relate to and talking about their real interests, not just what we think they might want to read. "The good news is that the consumer verbalises their needs, you just need to listen to them".
Where attraction is concerned, inbound marketing requires that content be "extraordinary" in some way, in its essence, its presentation…, so that it lights a spark in people, so that they want to talk about us and get to know us better. Here, Oliete gave several examples of companies he believes are doing a good job at inbound marketing, such as Vice, who he defines as the "broadcast of the new generation" and Desigual, whose advert for Mother's Day generated huge international resonance.
Oliete ended by listing many of the numerous benefits of inbound marketing, such as the provision of insights applicable to all channels; budget distribution between the various channels and media; content that remains valid where advertising does not: clients buy more and more frequently; brand reputation is strengthened and cost per lead is considerably cheaper.
Conclusions
1. Investigate their needs, not just keywords.
2. Describe your ideal consumer to empathise with them more effectively.
3. Recreate the customer journey.
4. Create answers for each step of the customer journey which help to improve the brand experience.
5. Invest time in testing the design and usability of the site your consumers will land, such as a specific landing page.
6. Measure, analyse and optimise.
Pedro Urquidi
Chief writer IPMARK
[Versión en castellano]
INBOUND MARKETING… O CÓMO ATRAER AL CONSUMIDOR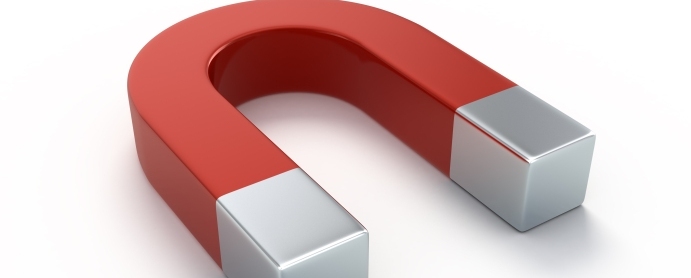 Artículo publicado en la revista IPMARK  sobre INBOUND MARKETING a modo de resumen de la master class impartida por Javier Oliete, Director General de Neo@Ogilvy y Julio Villalobos, Director de Marketing de ESADE y director del programa de ESADE inDIGITAL.
***
El inbound marketing ha trastocado las reglas del juego. Los anunciantes, si es que todavía puede llamárselos así, han dejado de perseguir a los consumidores con sus mensajes, y ahora son estos los que salen a su encuentro, porque están interesados en sus productos o servicios y quieren saber más sobre ellos. El consumidor que se acerca así de forma voluntaria, atraído por los contenidos relevantes que difunden las empresas en la Red, se convierte en un cliente potencial de alto valor, al que hay captar y fidelizar para que extienda por el mundo nuestras virtudes.
Sobre esta disciplina, no necesariamente nueva —el término se acuñó en 2005— pero sí de largo recorrido, hablaron Julio Villalobos, director de marketing de Esade, y Javier Oliete, director general de Neo@Ogilvy, en la cuarta entrega del ciclo M&C Trends, organizado conjuntamente por Esade e IPMARK, que se celebró el 12 de noviembre en Madrid.
Transformación digital
El título de la charla era "Del out al inbound marketing". Para explicar lo que es el inbound marketing, Villalobos comenzó hablando del concepto de "transformación digital": "No existe el marketing digital como tal, existe el marketing; lo que se ha digitalizado es el entorno y los productos". La transformación ha sido y está siendo tan profunda que ha alterado la forma en que nos relacionamos, compramos y comunicamos las personas. "Es un cambio de época, no una época de cambios", dijo Villalobos. Y añadió respecto a la velocidad con que se suceden las innovaciones: "La estabilidad está hoy en el movimiento. Si te quedas quieto, el mercado te pasa por delante".
En este nuevo entorno, las audiencias de los medios tradicionales bajan y crece únicamente la de Internet, donde el volumen de información se ha multiplicado exponencialmente en los últimos años. A su vez, el marketing se ha democratizado y la segmentación se ha perfeccionado de tal manera que, si se emplea bien, la publicidad puede llegar a ser percibida como información.
Porque la clave del inbound marketing es la sustitución de las técnicas intrusivas o push por las no intrusivas o pull. Tal y como explicó Villalobos, supone pasar del marketing masivo que interrumpe al consumidor a uno personalizado que lo atrae: "Cambia la percepción: ya no se trata de lo que me están vendiendo sino de lo que estoy comprando".
Cuatro canales
El inbound marketing trabaja sobre cuatro ejes: los canales, el contenido, el funnel o embudo de ventas y la medición.
1. Los canales predilectos del inbound marketing son las webs, el SEO, el SEM, los medios sociales, los blogs y, aunque no sea propiamente un medio inbound, el correo electrónico. Estos canales no sustituyen a los tradicionales que, en muchos casos, sirven de complemento. Lo que sí varía es la importancia que este nuevo enfoque concede a cada uno.
2. En el funnel o embudo de ventas se reúnen todas las fases por las que pasa un consumidor hasta convertirse en cliente: la atracción, la información, la conversión, la venta propiamente dicha, la fidelización, la segunda y sucesivas ventas, y la recomendación (la reputación del producto o servicio se convierte en un argumento decisivo). "Lo que trata de conseguir el inbound marketing es que entre el mayor número posible de gente en el embudo y que la mayoría salga convertida en cliente".
3. La forma de atraer a los clientes potenciales es ofreciéndoles información y contenidos valiosos, pero no solo se trata de ser relevantes, sino también oportunos y brindarles la información cuando la necesitan.
4. Y todas las acciones se miden con el fin de mejorar y e optimizar los recursos.
Para los que no todavía no se han decidido por esta disciplina o no acaban de ver claro su utilidad, Villalobos concluyó su exposición con un dato: "El 83% de las búsquedas con intención final de compra comienzan en la Red".
Ser encontrado
"Inspirar y ser encontrado de forma orgánica, sin interrumpir, con el contenido adecuado y en el lugar y el momento adecuados". Así definió Javier Oliete, director general de Neo@Ogilvy, la función del inbound marketing.
El primer requisito para ser encontrado es saber quién es nuestro consumidor ideal, lo que necesita y espera realmente de nosotros. De esta forma podremos ser relevantes, darle la información que necesita y brindarle una buena experiencia. "Todos los negocios tienen que tener un carácter transaccional, no solo en el sentido de vender, sino también de intercambio de información, porque si no están perdiendo la oportunidad de conocer a sus clientes potenciales", dijo Oliete. Y para ello los medios digitales que emplea preferentemente el inbound marketing son una herramienta idónea, ya que además de medio de comunicación lo son también de venta y de relación.
A la pregunta de cómo se hace, Oliete se respondió que la esencia del negocio es la misma: de lo que se trata es de captar, vender y fidelizar, lo que traducido al inbound marketing quiere decir investigar, atraer y convertir.
Investigar para conocer al consumidor y darle en cada momento la información que necesita. "Es muy útil describir a nuestro consumidor, ponerle cara y representarnos su estilo de vida para conseguir que nuestros mensajes y contenidos hablen a personas concretas de forma natural", aconsejó Oliete. Así como utilizar su lenguaje y atender sus intereses reales no los que nosotros pensamos que le pueden concernir. "La buena noticia es que el consumidor verbaliza sus necesidades, solo hay que escucharle".
Para atraer el inbound marketing emplea los contenidos que deben ser "extraordinarios" de alguna forma, en su esencia, en el tratamiento, en su presentación…, para que la gente quiera hablar de nosotros y prenda en ellos la chispa que les anima a conocernos un poco mejor. En este punto, Oliete puso varios ejemplos de empresas que a su juicio lo están haciendo bien, como la página Vice, que definió como el "broadcast de la nueva generación", y Desigual, cuyo anuncio para el último Día de la Madre obtuvo una gran repercusión internacional.
Oliete terminó enumerando algunos de los beneficios del ibound marketing, tales como que proporciona insights aplicables a todos los canales; distribuye de forma acertada los presupuestos entre todos los medios y canales; los contenidos permanecen, la publicidad no; los clientes compran más y más a menudo; fortalece la reputación de la marca o la empresa; y los costes por lead son más baratos.
Conclusiones
1. Investiga necesidades, no solo keywords.
2. Describe a tu consumidor ideal para empatizar.
3. Recrea el customer journey.
4. Piensa respuestas para cada fase del customer journey que ayuden a mejorar la experiencia de marca.
5. Invierte tiempo en probar el diseño y la funcionalidad del lugar al que van a llegar los consumidores, como por ejemplo, la landing page.
6. Mide, analiza y optimiza.
Pedro Urquidi
Redactor jefe IPMARK